That wonderful time of the year is upon us, when NYRA holds their annual media event announcing the Promotional Giveaway items. You have 4 of them this year: a T-shirt on 7/28; a Fourstardave bobble head on 8/11; a track model on 8/18; and a beer stein on 9/1. Here (courtesy of NYRA) are photos of the items:
Bobblehead, Beer Stein and T-Shirt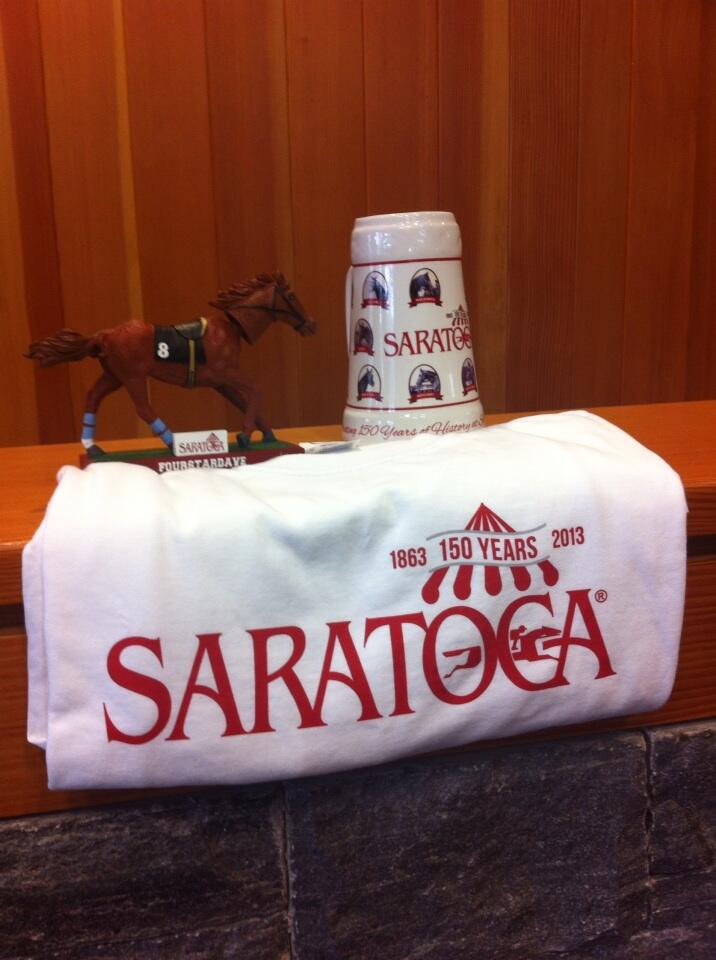 Here is my first look Grades for the items (A-F basis):
T-Shirt:
After a year hiatus the Short Sleeve White-T Shirt with Red Lettering is back. Folks missed this item which will feature the classic red Saratoga lettering with the 150 year emblem on the front.
T-Shirt Grade: B plus
Fourstardave Bobblehead:
The Bobblehead giveaway returns, after being removed several years ago. This one is of the popular "Sultan of Saratoga" horse that won at least one race at the Spa from 1987-1994. Although often made fun of, Bobblehead items are always sought after by collectors and look for a large turnout for this one.
Fourstardave Bobblehead Grade: A Minus
Beer Stein:
Another popular item from years back brought back replacing last years Pilsner glass giveaway (it was actually a Pint glass). Like the Bobblehead item, Spinners will clog up the backyard for this one.
Beer Stein Grade: B
Saratoga Race Course Replica Model: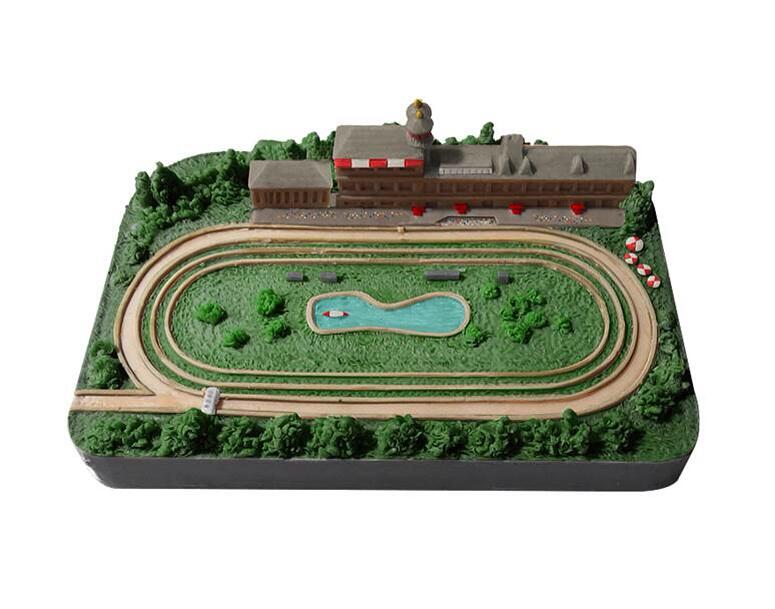 Look for this giveaway to be a "One and Done" item never to be seen again after 2013. This monstrosity looks particularly tacky and cheap, reminding me of a McDonald's Happy Meal plastic piece of crap Toy that you find years later when you clean out the back of your car. This one heads straight to the $1 table at your local Tag Sale this fall.
Race Course Replica Grade: D